Advancing Business Education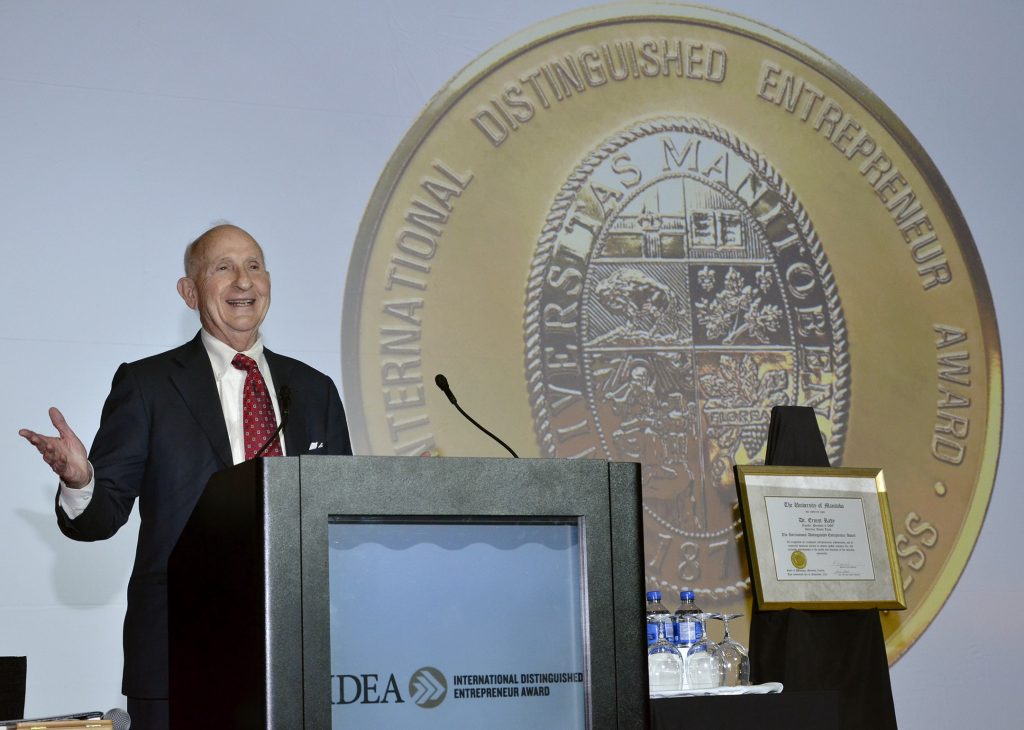 "IDEA 2021 represented the bringing together of our business community and our bright future of working towards common goals within our community and business school. Dr. Rady's words were inspirational as it relates to community leadership and the opportunities in front of us when we work together."
– Andrew Stibbard, The Associates Chair
Dr. Ernest Rady, Founder, President, and CEO of American Assets Trust was honoured as the 2021 IDEA Recipient on November 17, 2021.  After 30 months since our last IDEA, it was wonderful to once again bring together our community to celebrate the achievements and impact of Dr. Rady – an exceptional entrepreneur, Manitoban, and University of Manitoba alumnus. His drive, skill, and generosity have greatly benefitted the lives of people across North America, especially within the fields of education and healthcare in both his hometown of Winnipeg and his adopted home of San Diego. He was able to share some of his wisdom with over 750 IDEA dinner attendees and reconnect with his Manitoba community. Notably, he emphasized that he still carries with him key principles and values that he learned while growing up in Winnipeg: being truthful, honest, and trustworthy in all personal and professional dealings.
IDEA 2021 was a resounding success, selling out and operating with adapted measures to keep attendees safe. The Associates were proud to host an event that allowed members of our community to reconvene in person and connect again after a long pause of sizeable events. We hope that you, too, found value in reigniting our business and personal connections. 30 partners supported IDEA, highlighting the generosity and community-mindedness of our local businesses and organizations. Funds raised go towards supporting the I. H. Asper School of Business with student programming, faculty and student awards, and upgrades to school facilities. As a result, the continued success of IDEA contributes to ensuring that students in Manitoba have access to a world-class business education within their own province.
Thank you to all of you who attended, supported, and were part of IDEA 2021. We truly have a remarkable team that makes IDEA possible! It was delightful to once again be able to come together as a community to network, share a delicious meal, and celebrate the accomplishments of our IDEA Recipient. Dr. Rady's visit will leave a lasting impact on our organization, and we look forward to staying in contact with such an energetic and transformative business leader.
IDEA 2021 was a memorable evening for all and we look forward to IDEA 2022. Thank you for making Manitoba a better place to learn, live, and do business – our province is stronger because of each and every one of you.
Read more about IDEA 2021 in the Winnipeg Free Press article, here.

We would like to extend our utmost gratitude and give special thanks to our Partners and team that made IDEA 2021 an astounding success:
Platinum Partner
Royal Bank of Canada
Gold Partners
Bell MTS, James Richardson & Sons, Ltd.
Silver Partners
The Asper Foundation, Globe Capital Management, Mondetta, Winnipeg Free Press
Bronze Partners
Canada Life, Encore, Lionridge Capital Management Inc, TD Asset Management, Thompson Dorfman Sweatman, Volvo Cars Winnipeg, Wave Show Technologies
Premium Table Partners
CIBC, Conviron, Cushman & Wakefield | Stevenson, Lawton Partners, Legacy Bowes / TIPI Group of Companies, MLT Aikins LLP, Neptune Properties Inc., People Corporation, Pitblado LLP, PricewaterhouseCoopers LLP, Rogers Communications, Shelter Canadian Properties Ltd., Taylor McCaffrey LLP, Wellington-Altus Private Wealth
Concierge Service
Matt Sarmatiuk and his fantastic team at Volvo Cars Winnipeg

Entertainment
Desautels Faculty of Music, University of Manitoba
Raffi Rosenberg
IDEA Committee
Arni Thorsteinson, Chair
Paul Soubry (Vice Chair), Bill Baines, James Cohen, Carly Edmundson, Susan Feldman, Seth Henoch, Debra Jonasson-Young, John Kearsey, Paul Lacap, Rick MacKay, Ash Modha, John Proven, Colin Ryan, Bruno Silvestre, Andrew Stibbard, AnnaMaria Toppazzini, Geeta Tucker, Rob Vanderhooft, Gordon Webster, Rick Workman
University of Manitoba President, Michael Benarroch

President's Office, University of Manitoba
Holly Campbell, Lisa Chase, Lisa Wolfe-Ulrich
External Relations Office, University of Manitoba
Crystal Goodick, John Kearsey, Vanessa Koldingnes, Paul Lacap, Stephanie Levine, Chris Rutkowski, Melyssa Ward, Stacy Wyatt
Asper School of Business
Dean Bruno Silvestre, Dallas Hull, Rhiannon Leier Blacher, Lana Vanderpont
Premier of Manitoba, Hon. Heather Stefanson
Special Friend of Dr. Rady, Hon. Richard Kroft
Chief Justice, Hon. Richard Chartier
Chief of Protocol, Brad Robertson
Commerce Student Association President, Connor Egan
Commerce Student Association Volunteers
Lindsey Hopkins, Keerat Jaura, Justin Li, Betty Mae Ferrer, Kimberly Nicolasora, Tessa Robert-Betzold, Teeson Thompson, Lisa Wang
University of Manitoba Business School Foundation
Peirce Dickson, Phaedra Propp, Bailey Smith, AnnaMaria Toppazzini
Special thanks to the Rady Family
Dr. Ernest Rady, Evelyne Rady and Julie Jessie, Special Assistant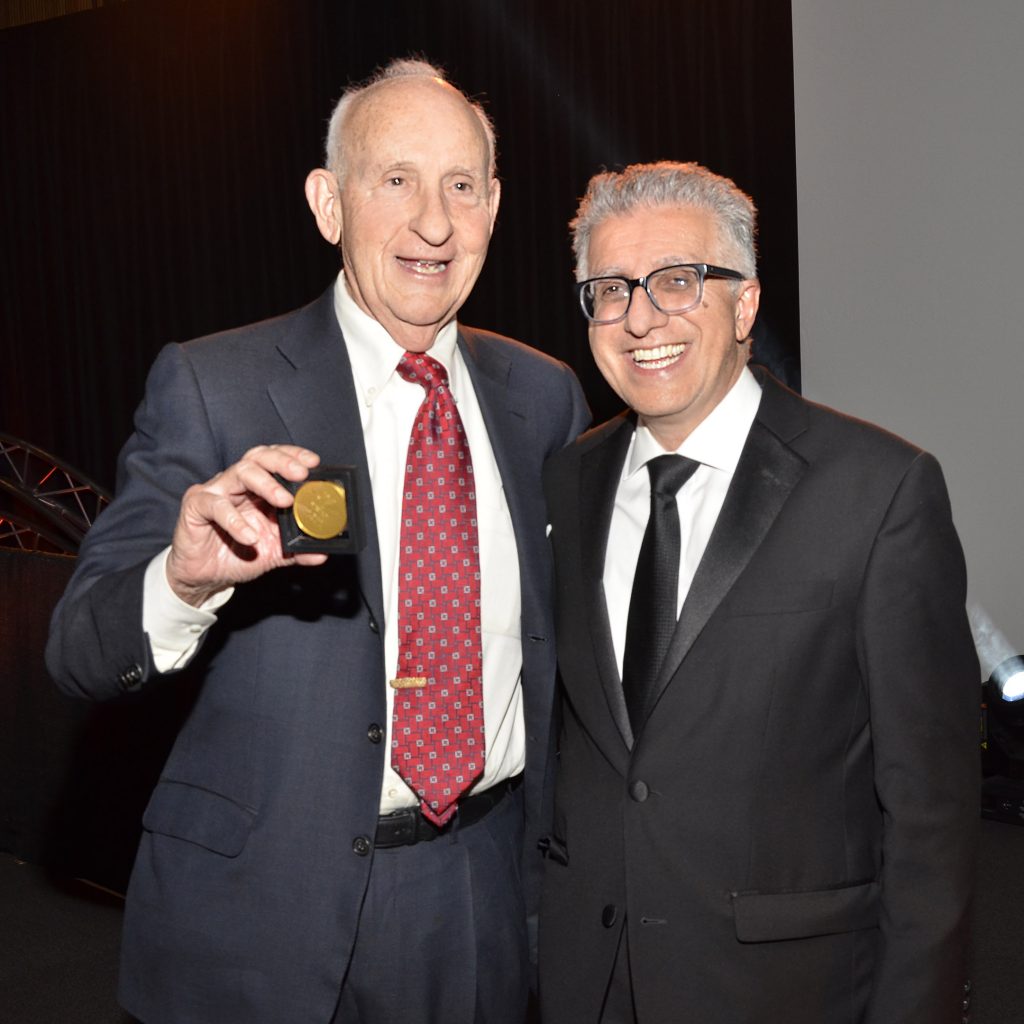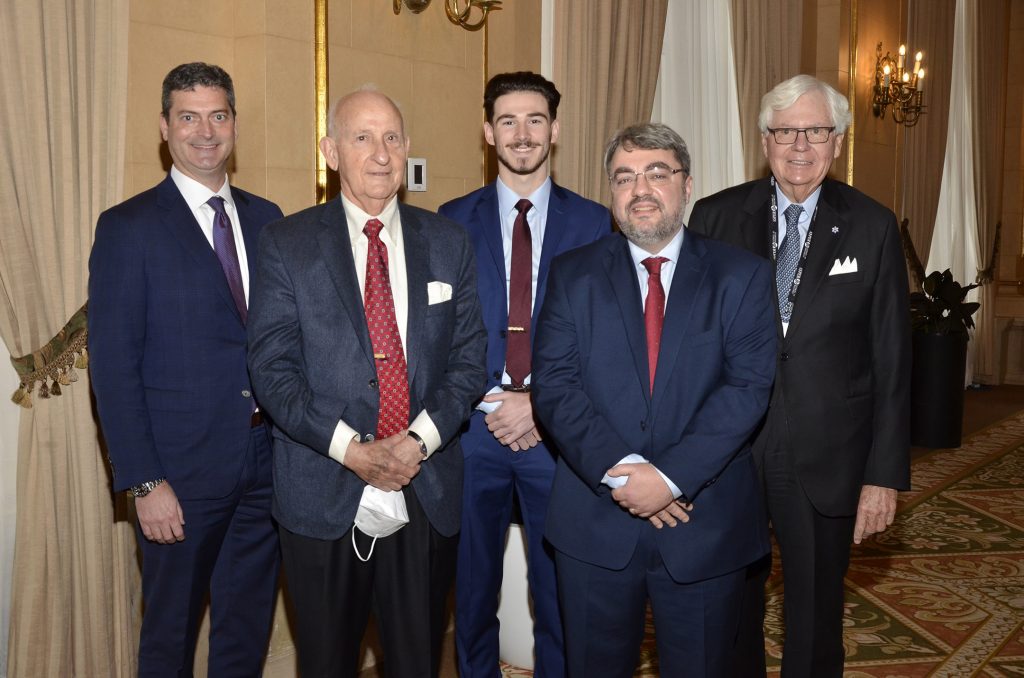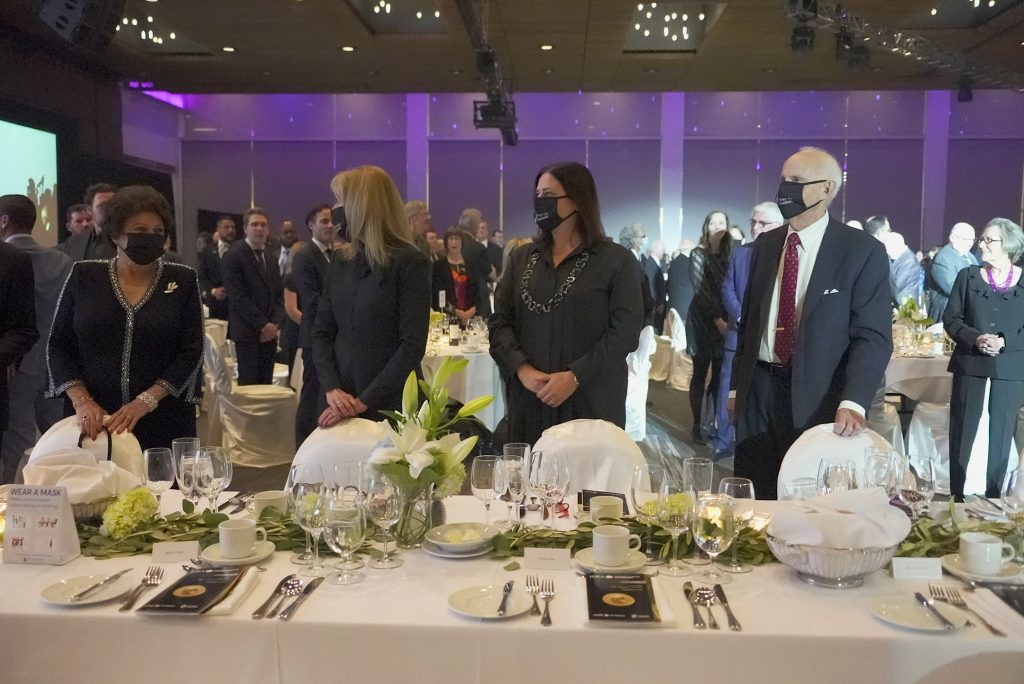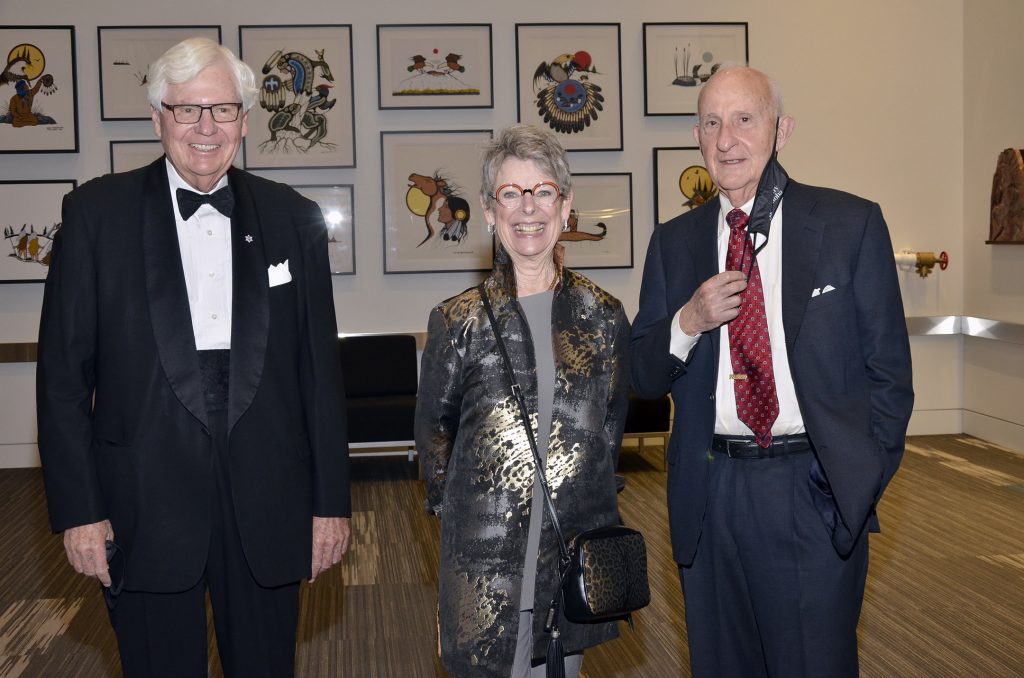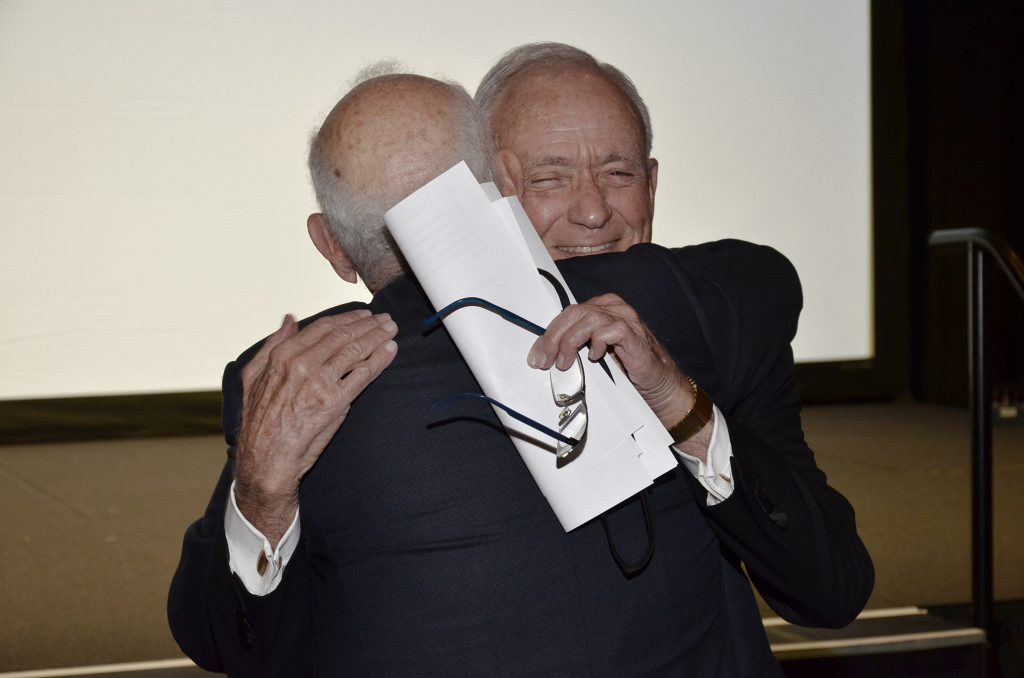 "IDEA 2021 represented the bringing together of our business community and our bright future of working towards common goals within our community and business school. Dr. Rady's words were inspirational as it relates to community leadership and the opportunities in...
read more

Connections
The Associates are the leaders, the innovators, the entrepreneurs who advance the Manitoba economy. Since 1982, the Associates have been dedicated to the advancement of the business education at the I.H. Asper School of Business. Comprised of more than 300 senior executives, the Associates link the Asper School to the business community through mentorship, networking and philanthropy.

Future Leaders
Inspired by their mission statement: Learn, Connect, Give Back. Since 1993 the Young Associates have linked young professionals to the business community offering developmental and networking forums. It is Manitoba's premier network of young professionals connected to the I.H. Asper School of Business.

Inspiring Entrepreneurs
Awarded first in 1984, IDEA honours international entrepreneurial success. The recipients are presented with the iconic IDEA medallion which they receive at the Associates annual IDEA dinner. The Associates' tremendous efforts and influence ensures IDEA achieves increasing success by celebrating extraordinary recipients. IDEA generates international awareness and notoriety to the I.H. Asper School of Business and the entire University of Manitoba and serve as an inspiration for students and community.
Stay Connected
Follow The Associates on social media to engage with fellow Associates and stay up to date on all events.