Associate's/Asper Annual Report 2018-2019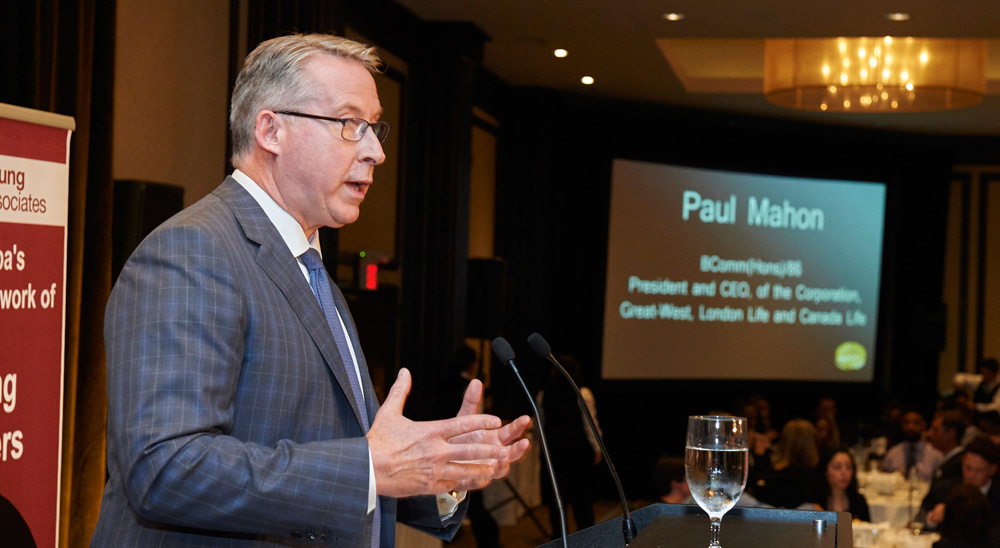 Guest Speaker Series
The Associates are invited to speak at the School to various Student Groups and classes to give a real-world perspective and share knowledge with the upcoming leaders in business.
The options are endless: sharing expertise during a lunch hour to interested students and faculty, in-class discussion skewed to that class current chapters and topics, or speaking at Student Group meetings on decision-making and current environmental topics.
Student Event Participation
The Associates and their companies can also get involved in various Student run events as a sponsor, participant or both!
Graduate Student Event Invitations
Over the year, most of the events and activities that are offered to Associates include the invitation and participation of MBA, MSc and PhD Students from the School who are often looking for research participation, management positions, and to build their network for career and business benefit.
Enhancing and maintaining the links between the Graduate programs and the local business community helps the School to ensure the program remains firmly grounded in the 'real world'.