I am pleased to share with you this letter from Dr. David Barnard. The Associates are proud to have helped the University and in particular the Asper School of Business in offering a significant contribution to Emergency Bursaries for students.
It is through your continuous support as an Associate that we are able to offer this unparalleled support during the COVID-19 crisis.
I thank our Board of Directors and the leadership team who, when called to action, were able to respond and deliver in a matter of days! We truly have leaders advancing business education in both the best of times and the challenging times.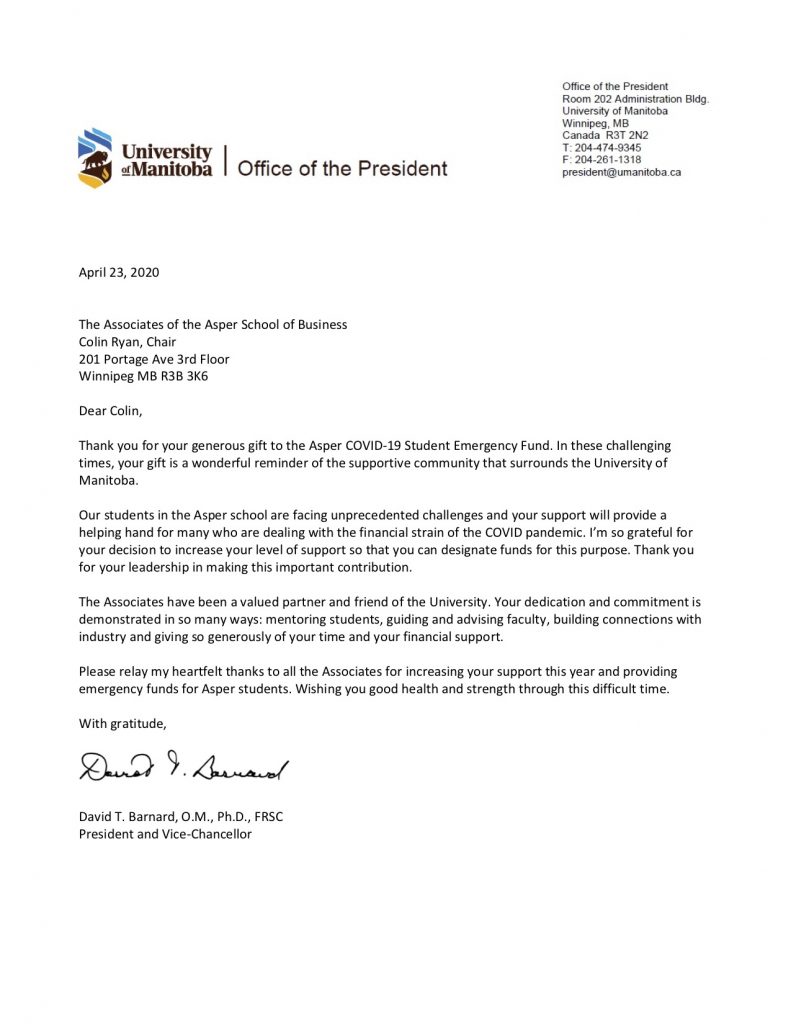 Sincerely,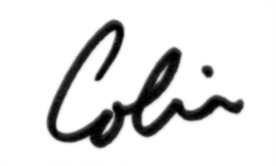 Colin Ryan, CFA, ICD.D
Chair, The Associates
Executive Vice President | Senior Portfolio Manager and Director
Wellington Altus Holdings Inc.
Wellington-Altus Private Wealth Inc.
Phone (204) 284-6643
Email: colin.ryan@wprivate.ca