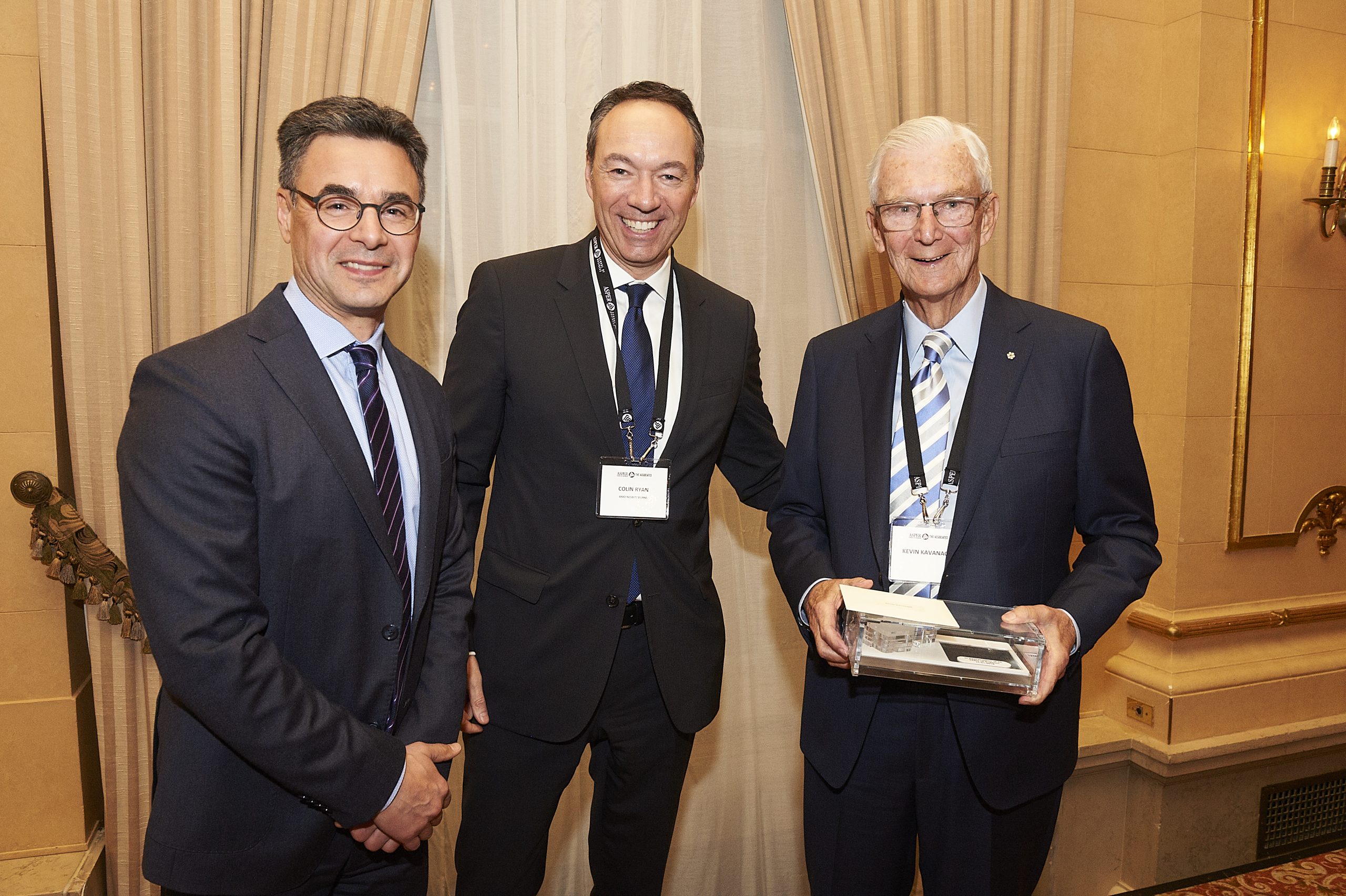 A noted business and community leader, Kevin graduated with a Bachelor of Commerce Degree from the University of Manitoba in 1953 and had been a dedicated member of the Associates of the Asper School of Business since it's inception in 1983. He joined the Associates Board and served as Chair from 1990-1992. Through his steady contribution over 37 years, Kevin helped nurture and grow the Associates to the organization it is today.
Kevin has given generously of his time and expertise to many community causes, in particular higher education and the arts. He was a member of the provincial commission on post-secondary education and is a past chairman of the Development Council of the University of Manitoba.
Kevin will be remembered not only for the legacy he has left, but as a man who generously gave his time to any in need, and whose warm smile invited others to smile with him and to share in an interesting conversation. I didn't know him well, but well enough to have a number of wonderful conversations with him over the years at the lake or various community events.
He will be sincerely missed by all those that had the good fortune to know him. We will miss him at our Associates events and will miss his engaged participation at events, always asking those insightful questions and providing answers to questions, whether it be an early morning seminar or late night dinner, he was always present. We were fortunate to have him attend our AGM in 2018 where he received his 35 year recognition award and he went up on stage and shared some wisdom.
The Associates and the Young Associates of the Asper School of Business extend our sincere condolences to Els and the Kavanagh family.
Sincerely,

Colin Ryan, CFA, ICD.D
Chair, The Associates
Executive Vice President | Senior Portfolio Manager and Director
Wellington Altus Holdings Inc.
Wellington-Altus Private Wealth Inc.
Phone (204) 284-6643
Email: colin.ryan@wprivate.ca